Create a psychologically informed club
Have you had an inconsistent/inadequate approach to mindset training for Players and Coaches

Has it been difficult to find a usable psychology methodology o

r an affordable clear pathway to being psychologically informed
Would you benefit from understanding psychological skills of players, coaches & teams.
If you can't measure it you can't improve it
The Club Psychology Programme
The best clubs in the world create a culture of mutual respect and an environments with no limits to the potential attainment of their performers. Whether this be players or coaches with elite ambitions or the club player who is always available and ready to support his teammates. Significant improvements can occur at any level. The AIM-FOR psychology programme provides the individual and collective support needed to take players and teams forward.
#1
Help your Coaches with the coach course
Understand the player and the psychology of performance and you will improve as a coach. The course helps you understand the model for success built by renowned psychologist Lee Richardson (LFC, LCCC)
#2

Get your players on the players course
All top performers have developed their own mindset that helps them achieve their Aim. Help your players develop their own mindset whilst keeping everybody on the same page.
#3

Track their Progress
Join our club, join the AIM-FOR team become informed. Track your players progress in both their understanding of the model and their use of it in their performances
Supported by the Safety Net
Mental Health Platform
Help your people develop there awareness of their own mental health and how to develop their own strategy for maintaining robust Mental Health.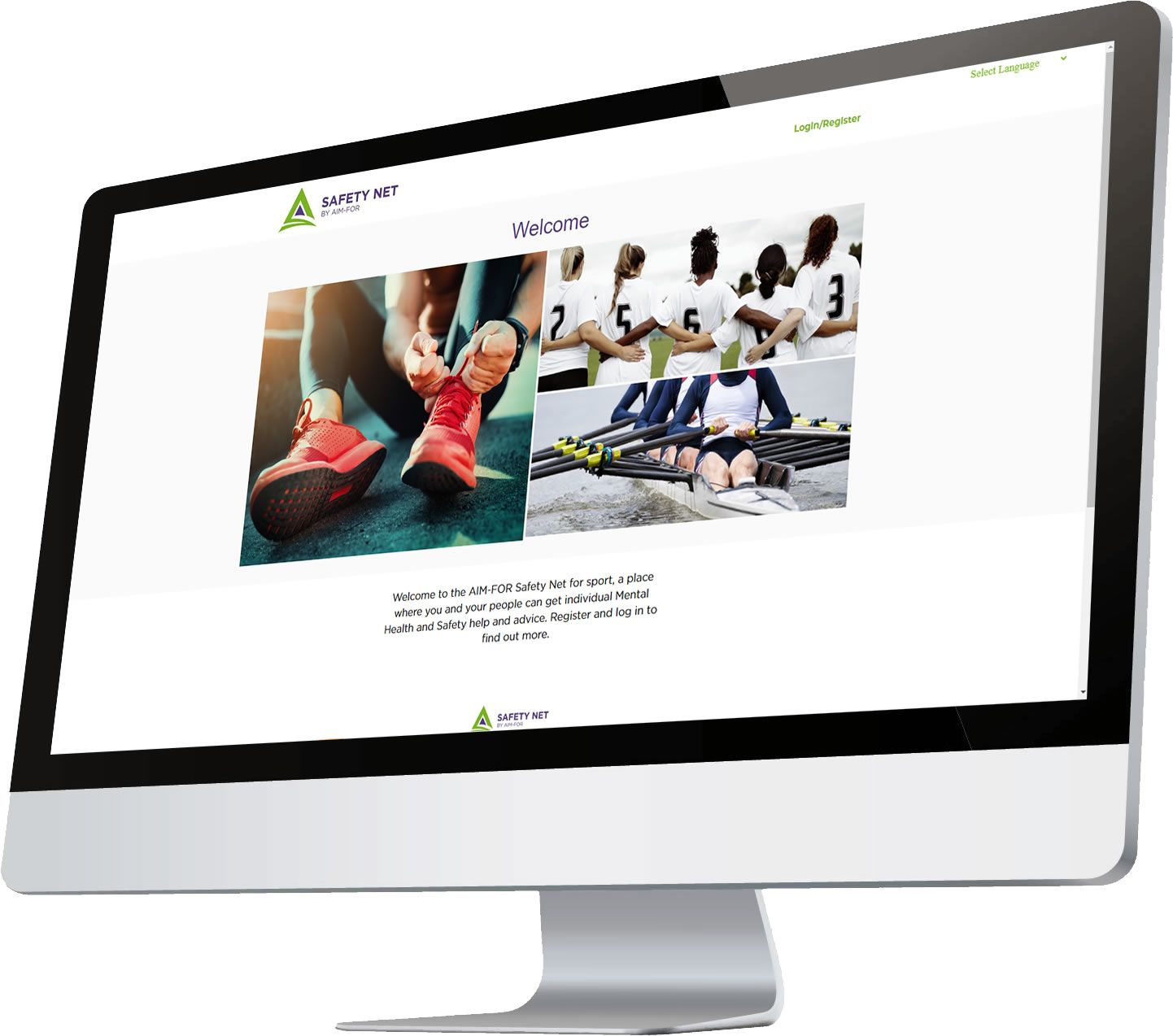 Used by EPL and EFL clubs
100%
approval
Available
365 days per year
Testimonials
What our coaches say
Allowed me to clearly view my strengths and what I need to Improve on and gave me an insight to future problems and successes I could face.
PRO Manager
The content was relatable to what happens in the professional game. The course provides a platform to highlight ways to deal with scenarios that will occur during a professional football career.
EPL Coach
Built an ongoing framework throughout the content, which highlighted how to overcome set backs and the benefits of setting clear objectives.
EFL Coach
The ability to complete sections allowed the opportunity to chunk learning and enabled focus to be maintained on the key aspects of what is being delivered.
Grassroots Coach
Help develop your Coaches' and Players' careers!
Thank you! We will be in touch very soon.
Join us now

Get on the Performance Hub.
The HUB is a web based platform that helps you to follow the progress of your teams and your players. The HUB provides you with the ability to monitor where your players are at.
Join us now

Encourage your players and coaches to download the APP
The APP is available on IOS and Android and will help them practice what they have learned throughout the course. Using the performance cycle they will develop a coaching/performance routine that will help them develop their ultimate mindset.