LEE RICHARDSON
Chartered Sport & Exercise Psychologist
Lee is a British Psychological Society (BPS) Chartered & Health Care Professionals Registered (HCPC) Sport & Exercise Psychologist and is also a former professional soccer player. His successful 450+ first team game career began in 1987, playing for various teams such as Blackburn Rovers, Huddersfield Town, Oldham Athletic, and Aberdeen FC.
In 2002 he became Assistant Manager at his final playing club, Chesterfield. In 2007 Lee was promoted to Manager for Chesterfield F.C before leaving in May 2009 after over 100 games.
During his soccer career, Lee began studying for a BSc in Psychology, which he received in 2003. This led him to his career change 2010, when he founded AIM (Achievement in Mind). Lee has since gone on to complete an MSc in Sport and Exercise Psychology. Since 2011, Lee has worked as a Performance Psychologist in a range of sports, and has worked in this role in soccer for over 10 years, at both international and premier league level.

His newest appointment, a role which he began at the start of June 2019, is with the UEFA Champions League and FIFA Club World Cup winners, Liverpool F.C. He is also the long-standing Performance Psychologist at Lancashire C.C.C.
NICK RICHARDSON
Director
Born in Halifax, West Yorkshire, Nick is a former professional soccer player who started his 500+ first team game career as a midfielder for Halifax Town in 1988, before moving on to a title-winning stint with Cardiff City in 1992.
Nick played for a number of other clubs up until 2004, including six years with Chester City, he finished his full-time playing career with York City and continued to play part-time, whilst pursuing a new teaching career until he was 38 years old.
Alongside enjoying a long professional soccer career, Nick achieved a BSc in Computing and IT in 2003, before gaining Qualified Teacher Status in 2005. He occupied Computing and IT teaching posts in schools around West Yorkshire, including as a Department Head. Using his expertise in IT, education provision and professional sport, Nick joined brother Lee as Director of Aim-For when the organisation was founded.
Our team
OUR PSYCHOLOGY ASSOCIATES
AIM FOR utilise experts across the technological & Psychological landscape in our initiatives & causes and we would like to acknowledge our Psychology associates who's esteemed career's speak for themselves and who's input we have appreciated greatly over the years.
PROF. LINDSEY BLOM
Professor of Sport and Exercise Psychology
Based in Indianna in the USA, Dr. Lindsey Blom, CMPC, AASP Fellow, Ball State University (BSU) Professor of Sport & Exercise Psychology, Certified Mental Performance Consultant, Faculty Athletics Representative, and Graduate Program Coordinator is a leading science-practice scholar whose work focuses on using sport for social change with an emphasis on positive youth development and using sport to promote peace at the individual, community, and international levels.
As an invited round-table expert, she has advised the Center on Global Counter terrorism Cooperation and Hedayah on using sport to counter violent extremism and serves on the BOD for Dream Sports Africa and BSU's Center for Peace and Conflict Studies. In her career, she has secured nearly a million dollars in externally funding, with a recent project involving exploring peace indicators of Liberian youth in a sport for development program, implementing sport for social change programs in India, Jordan, and Tajikistan, developing a values-based curriculum for recreational sport leagues, and investigating local after school sport for peace programs.



Dr. Blom has also co-authored numerous journal articles, book chapters, and a book, Survival Guide for Coaching Youth Soccer. She has served as the Chair for the National Association for Sport & Physical Education Task Force authoring the 'maximizing benefits of youth sport' position statement and serves on AASP's Journal of Applied Sport Psychology Editorial Board and the NCAA Men's Basketball Oversight Committee.

To accompany her educational and research experiences, Lindsey is a Hall of Fame Division I and former semi-professional soccer player, with a combined 20+ years of experience coaching youth soccer and working with youth through collegiate clients as a CMPC.
ANDREA CLARKE
Sport & Exercise Psychologist Psychol, PhD
Andrea is a BPS chartered and HCPC registered psychologist. She specialises in Heart Rate Variability and bio feedback training, performance enhancement in the areas of coaching psychology, performance psychology and sport and exercise psychology; working with athletes from elite to amateur level, performing artists (performance anxiety), students (examination anxiety), and SMEs who need to improve team performance.
ROSS WHITE
Clinical Psychologist
Ross is the research Director on the Doctorate of Clinical Psychology training programme at the University of Liverpool. He leads the 'Mental Health in Context' research group at the Institute of Psychology, Health and Society, University of Liverpool. Ross has a keen research interest in Global Mental Health and was lead editor of 'The Palgrave Handbook of Socio-cultural Perspectives on Global Mental Health.
PETER LEAKEY
Clinical Psychologist
Peter is a clinical psychologist with over 43 years of experience with the NHS and private practice. His long and varied career has given him extensive experience in matters related to Adult Mental health and Clinical Health Psychology, and in recent years the application of psychological knowledge to Sport.
PROF. GRAHAM TURPIN
Psychologist
Graham's research areas encapsulate clinical psychophysiology, cognitive processing in anxiety and post-traumatic stress disorder, early interventions for PTSD, psychotherapy evaluation and single case methods, workforce planning models, and diversity issues within applied psychology education and training.
DR. DAVID BLAKELOCK
Clinical Psychologist
David was a promising soccer player and represented Newcastle United and Nottingham Forest as an academy/centre of excellence player (across the age groups). He also played soccer for my school, district, county and university.
In view of a career in professional soccer not materializing and his interests in mental health/well-being and the psychological aspects of sports performance, he pursued a career in psychology. He graduated from Durham University with a degree in Psychology, before completing MSc's in Applied Psychological Research and Sport and Exercise Psychology (both with Distinction) and a professional Doctorate in Clinical Psychology.


He is now a clinical psychologist currently practicing in the NHS and independently. I am also registered with the Health and Care Professions Council (HCPC) and British Psychological Society (BPS). In addition, He is in training Sport and Exercise Psychologist through the BPS.
DR. MARTIN TURNER
Sport & Exercise Psychologist
Martin's main expertise is within the scientific understanding of human performance and well-being under pressure and adversity, and the application of psychology within achievement settings. His work centres on the psychophysiology of stress, emotion management using cognitive-behavioural approaches (rational emotive behaviour therapy; REBT), and the transference of research to practice through consultancy.
These three main areas of focus inform my teaching at all levels, my collaboration with external partners, and my engagement with the wider public and academic community.
Most of my current projects involve the examination of REBT in performance settings. This includes measure development and refinement, applied work drawing on single-case designs, and theoretical advancements.

Chiefly, I am interested in how REBT can be used with performers across many domains to promote psychological well-being and mental health for the benefit of short and long-term performance. I am the recipient of the 2018 Albert Ellis Award for Research for my paper on the use of REBT to promote mental health in athletes.
DR. MATT SLATER
Sport & Exercise Psychologist
Matt is the Associate Professor
at the School of Life Sciences, Staffordshire University the psychology of sport and exercise has always interested me and has been a profound passion of his since his early attempts to open the batting for his local cricket team in Lancashire.
"During school and college, I knew I wanted to read for a degree in Sport and Exercise Psychology and that brought me to Staffordshire University in 2006.


I graduated from Staffordshire University with first class honors in Sport and Exercise Psychology (BPS accredited) in 2009, before completing an MSc Sport and Exercise Psychology (with Distinction, BPS accredited) at Loughborough University in 2010. In November 2010.

I started a PhD examining the social identity approach to leadership under the supervision of Dr. Jamie Barker, Professor Marc Jones, and Dr. Pete Coffee. Alongside my PhD I completed my Post-Graduate Certificate in Higher and Professional Education."
JAMES MAURICE
Sport and Exercise Psychologist
James is a BPS Chartered Sport and Exercise Psychologist and is currently carrying out a PhD looking into parental engagement within elite academy soccer.
James has worked with both international and amateur athletes across a wide range of sports including soccer, netball, rugby, and hockey.
He has over 6 years experience as a Sport
Psychologist within elite academy soccer, and has worked alongside the highest level of coaches and sport science staff in the industry. He currently works for a Premier League category 1 academy alongside completion of his PhD.
Ass. PROF. RICARDO LUGO
Sport and Exercise Psychologist
Ricardo Lugo is a psychologist based in Norway with international experience as an applied practitioner, university lecturer, and researcher. He has consulting experience in Norway, Canada, Czech Republic, Italy, USA and the UK within elite sports, education, and health.
Ric works with individuals and teams from a number of sports including football, golf, skiing, equestrian, basketball and luge and bobsleigh, and at all levels of ability from recreational to elite performer. He collaborates with military organizations as well as professional and amateur sport clubs and professional.
Ric also has expertise in experimentation and applied education interventions focused within Human Factors and Cognitive Engineering in cyber domains, where he researched on the interaction of individual aspects of human behaviour (micro cognition) incorporating concepts such as self-efficacy, resilience, metacognition, and naturalistic environments (macro cognition) and has published research in number of scientific journals.
Ric also incorporates performance predictors such as time-pressure, risk, ambiguity, and intuitive decision-making. He has also developed applied education interventions that focus on accelerated learning both in sports and in military contexts. Ric's expertise in predictors of performance under pressure, in high-stake situations and in mental preparation in addition to experimental psychology, have contributed as evidence-based scientific techniques to the development of assessment, research and educational designs.
Ric has cognitive-behavioural philosophy that is focused on emotion regulation and has training in Acceptance Commitment Therapy(ACT), Cognitive Behavioural Therapy (CBC), and Mindfulness-Based Stress Reduction (MBSR).
JOIN US
If you would like to consider joining the team here at AIM-FOR please get in touch below.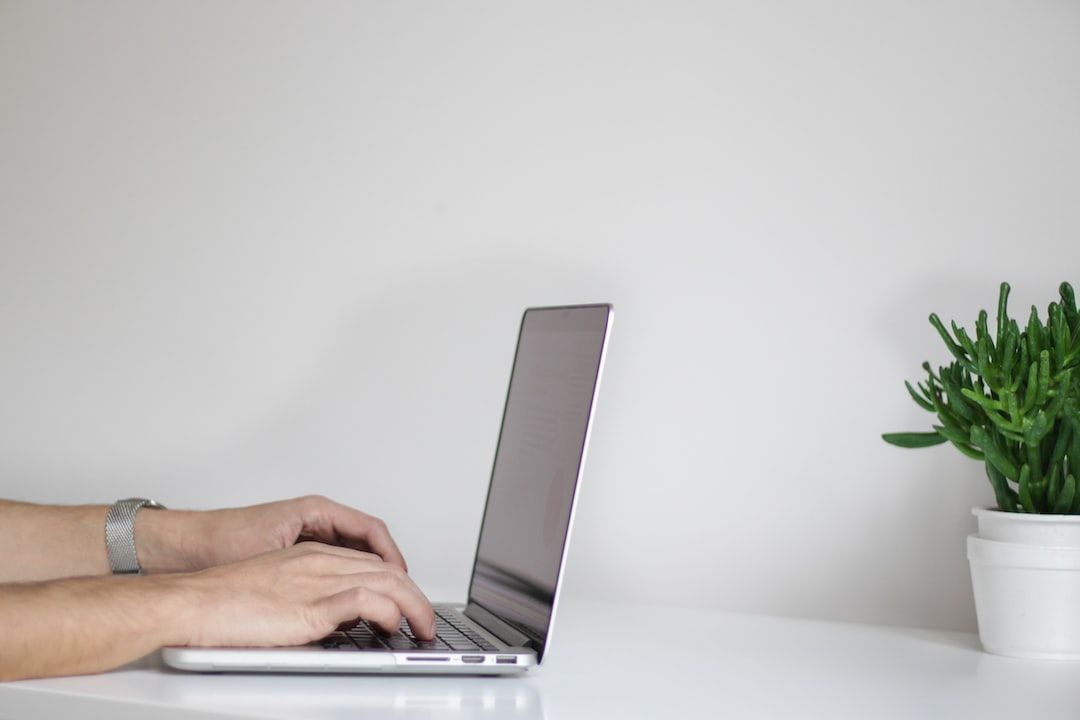 Contact us
We'll get back to you within
24 hours